Garage Construction Plans for Homes in Anne Arundel County
Increase the functionality of your property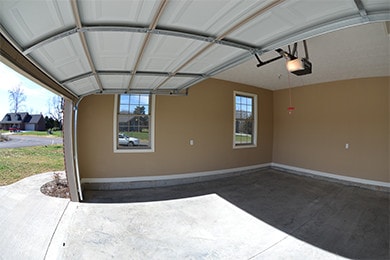 Garages are essential to the functioning of almost every home. No matter the age of the house or how long you've been living in it, having a quality garage is essential. Fortunately, there are a variety of garage styles, functions, and accessories that you can build and modify to the specifications of your home. In fact, your choice in what to choose for your home's new garage can be intimidating for any homeowner, and Arundel Home Improvements is here to help guide you through every step of the remodeling process.
Our team at Arundel Home Improvements provides construction services to build garages that fit your family's needs and style. With more than three decades of experience in Anne Arundel County and the surrounding areas, we can create a spacious garage you've always wanted! Our decades of experience in the home improvement industry have ensured that every project we tackle will be done right, on time, and within your budget.
From increasing your safety to providing additional storage, garages are a must for almost every homeowner. Our team will help you with everything from making a garage plan to construction and providing you with any accessories that you may need. Before construction begins, we will assess various aspects that will impact your overall design plan, including:
Size and shape of your property
What you want your garage to do
Construction of your home
If you would prefer an "attached" or "detached" garage
You can use your garage to store:
Motorcycles
Vehicles
Vehicle tools and accessories
Recreational objects
Motorhomes and RVs
Watercrafts
Equipment
Personal belongings
Children's toys
Sturdy, weatherproof objects
Gas in approved containers
Note: You may not wish to store objects in your garage that may attract pests or are temperature and moisture-sensitive. Important paper documents and electronics may be better suited for storage in the attic or basement. Be sure to store certain hazardous materials, such as propane tanks in a dry, well-ventilated outdoor area.
Some benefits of using a home garage include
Protecting your vehicles from the elements and keeping them secure
Increasing your personal security
Providing an excellent storage option for many personal things
Adds curb appeal
Space for a workshop
Increase the home resale value
Lower insurance cost
Keeps your windows defogged and prevents icing
Put your garage in the hands of contractors you can trust. Contact us today to get started!
Why Choose Us?
The Ability to Complete a Large Variety of Jobs From Design to Completion
Residential and Commercial Services
Structural Foundation Repair
Over 35+ Years of Experience